SPICY CARROT AND LENTIL SOUP
Ingredients (Serves 4)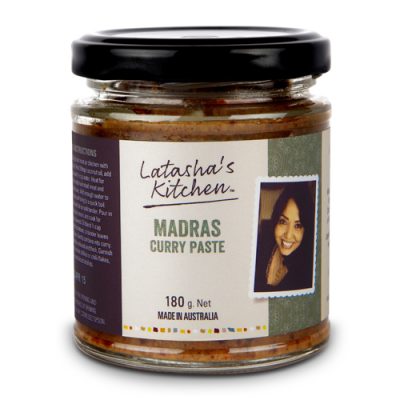 1 tbsp olive oil
1 onion, diced
1 x 25 mm piece fresh ginger, peeled and finely chopped
1 tbsp curry leaves
600 g carrots, peeled and diced
1½ cups red lentils
1 litre stock
1 x 400 g can diced tomatoes
Greek yoghurt, to serve (optional)
---
Method
Heat the oil in a heavy based saucepan.
Add the onion and Latasha's Kitchen Madras Curry Paste, cook for 2 minutes.
Toss in the curry leaves and cook for a minute till aromatic.
Add the carrots, stock, lentils, ginger and tomatoes and cook for 30 minutes.
Serve with a dollop of yoghurt if liked.
---