Homestyle Fish Curry
This Homestyle Fish Curry has simple spices and is cooked in coconut oil, which gives it lots of flavour. Make it a day ahead, because it tastes so good as the flavours develop and get into the fish. Remember to reheat the curry very gently.
---
Ingredients − Serves 4
Seasoning
3 tbsp coconut oil
1 tsp black mustard seeds
½ tsp fenugreek seeds
2 dry red chillies
2 sprigs curry leaves
Fish Curry
500 g boneless fish pieces − any firm white fish works well including swordfish, mackerel, king fish, snapper or blue eye cod
1 large red onion, thinly sliced
4 cloves garlic, smashed to a pulp
1 heaped tbsp Latasha's Kitchen Homestyle Seafood Curry Paste
1 tsp ground white pepper
1 tsp red chilli powder
2 tsp turmeric powder
2 large tomatoes, finely chopped
3 tbsp thick tamarind pulp
Salt to taste
Approx. 2½ cups water
Curry leaves for garnishing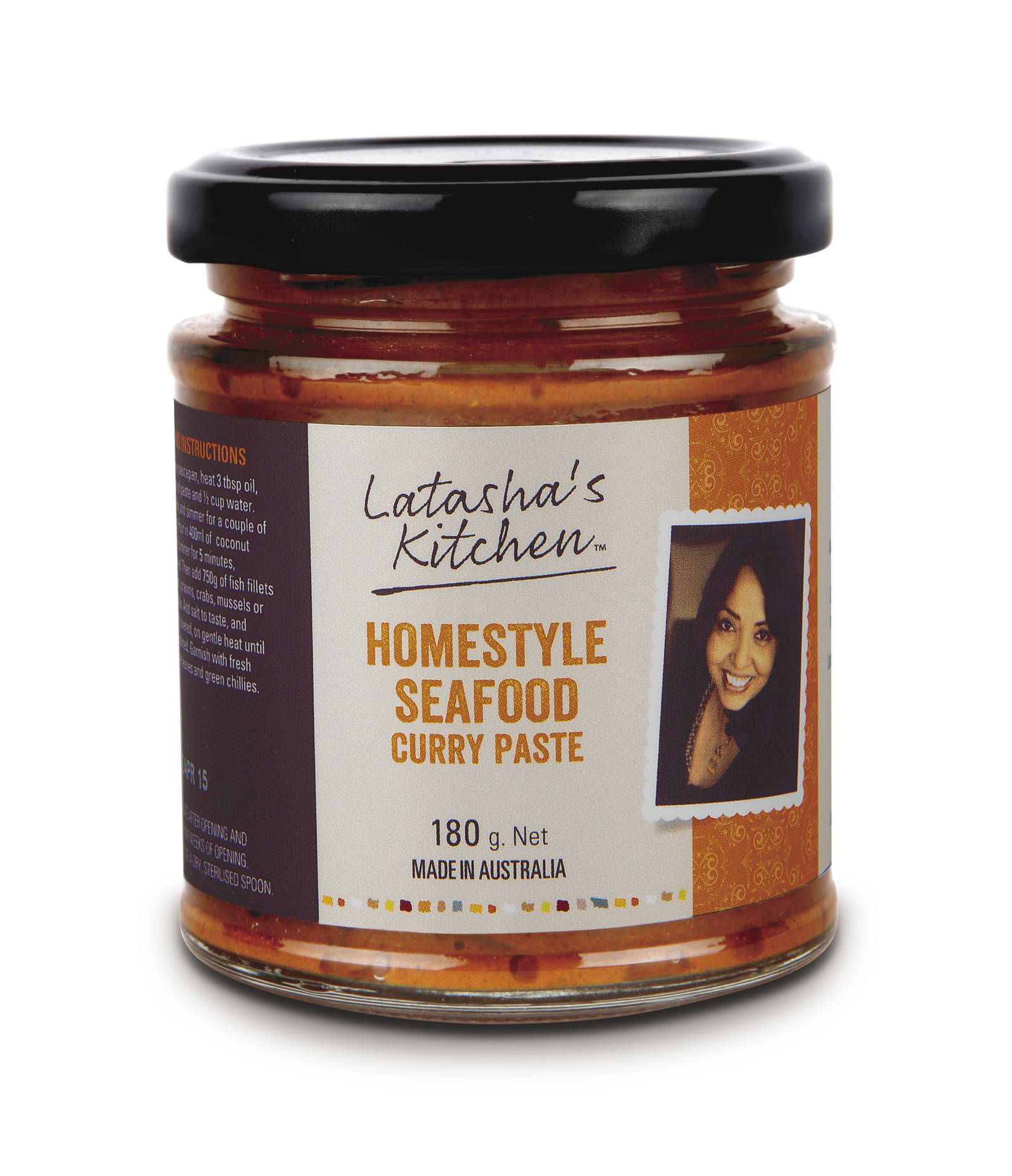 $18.90 – $113.40View / Buy Now
---
Method
Take a clay/earthenware pot or any pan and heat it up. Add coconut oil and heat until very hot.
Add the seasoning ingredients − mustard, fenugreek, dry red chilli and curry leaves and let them sizzle for a minute or so.
Throw in onions and sauté for 10 mins until they turn translucent and slightly golden.
Now add in the garlic and Latasha's Kitchen Homestyle Seafood Curry Paste and all the spice powders (pepper, turmeric and chilli) along with salt and let it all cook in the oil for 4-5 minutes.
Throw in the tomatoes and the tamarind pulp and let it cook for 5 mins till it turns mushy.
Then add in some water (around 2½ cups) and bring it to a simmering boil for 5 minutes.
Add the fish pieces and let it simmer covered for 15-20 mins.
Turn off the flame and garnish.
---