East African Fish Stew
A tasty, spicy East African Fish Stew made with a base of stewed vegetables, habanero chillies, coconut water, coconut milk and a combination of fresh sweet seafood and red capsicum.
---
Ingredients
2 tbsp coconut or mustard oil
2 tsp brown mustard seeds, crushed slightly
2 bay leaves or 2 sprigs curry leaves
2 onions, chopped
50 ml water
1 potato, peeled, diced into small chunks
3 tomatoes, diced into chunks
1 carrot, diced into small chunks
1 to 2 habanero chilies, deseeded − optional
600 ml coconut water
400 g Ayam brand coconut milk
1 kg firm boneless red fish, cut into chunks
2 large red capsicum, diced into small chunks
1 cup water
½ kg peeled prawns, deveined
Small bunch of coriander, chopped with the stems
Juice of 1 lemon
Salt to taste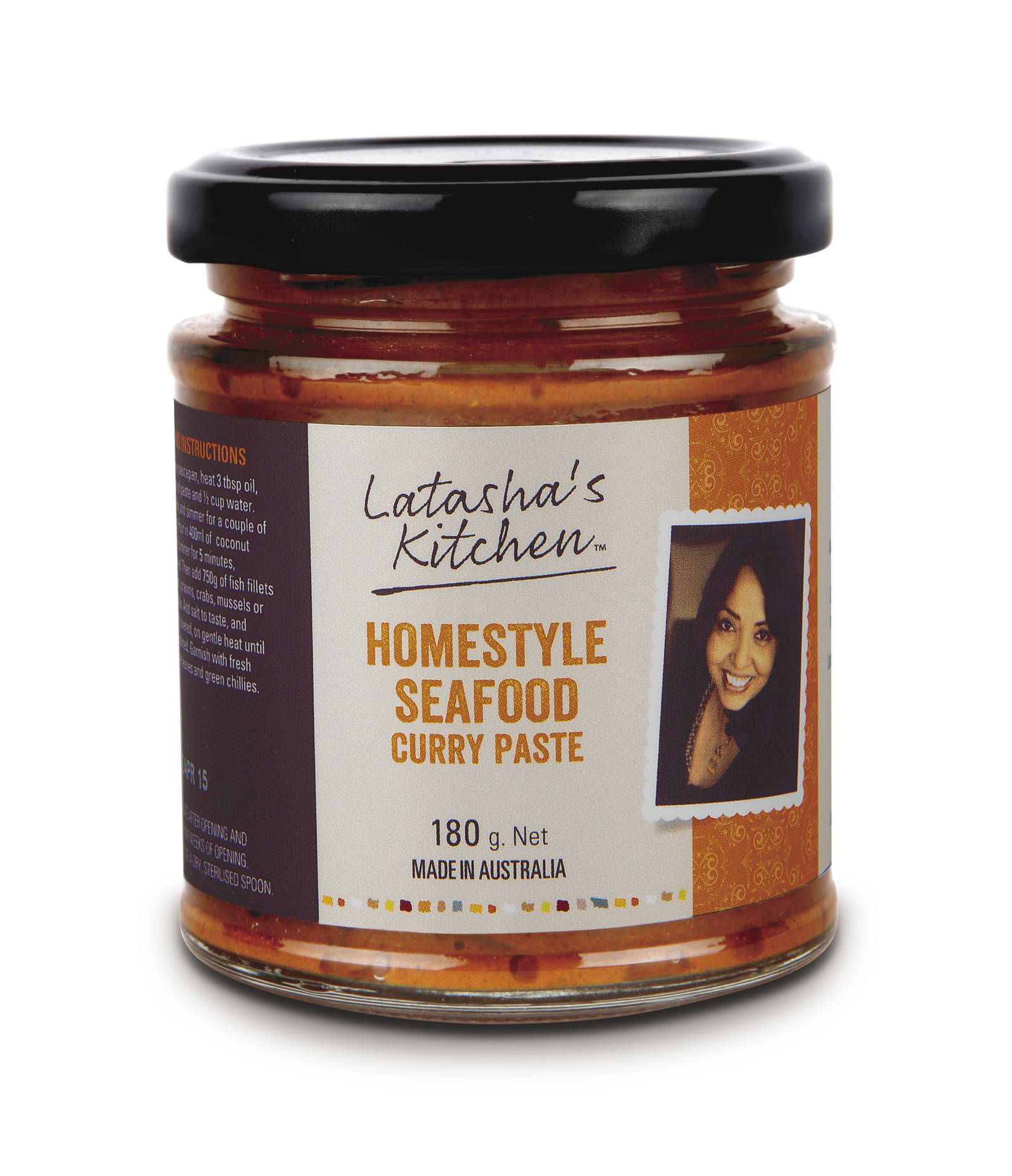 $18.90 – $113.40View / Buy Now
Method
In a large heavy pot like a Dutch oven, heat the oil over medium-high. Add mustard seeds and when they start to pop add the bay or curry leaves. Once fragrant add the onions and sauté until soft, but not browned, approx. 10 munites.
Next add Latasha's Kitchen Homestyle Seafood Curry Paste, 50 ml water and cook on gentle heat for 15 minutes until sauce thickens. Then add tomatoes, potato, carrot and chillies and mix well. Pour in coconut water and bring to a simmer, before sprinkling with salt. Simmer gently until the potatoes are almost tender, which takes about 20 minutes.
Then add the coconut milk, red capsicum and fish, rinse coconut tin with water and mix in. Simmer gently for 10 minutes, before adding the prawns and simmering for another 5-8 minutes uncovered, until the prawns turn pink. Adjust seasoning.
Turn the heat off, add lemon juice and coriander.
---