Potatoes in Green Coriander Mint Sauce
This is a simple, delicious potato dish. The base of this dish is my green coriander sauce which pairs exceedingly well with fresh English mint.
As potatoes are excellent flavour absorbers, it makes an extremely delicious pairing when combined in this thick minty green sauce. I've added a few more spices to enhance the base flavours and this recipe will work with other vegetables like cauliflower, zucchini or roasted then roughly mashed eggplant.
You can also turn this base green sauce into more of a gravy style by adding yoghurt or coconut cream especially if you decide to use it with proteins such as chicken, fish or prawns.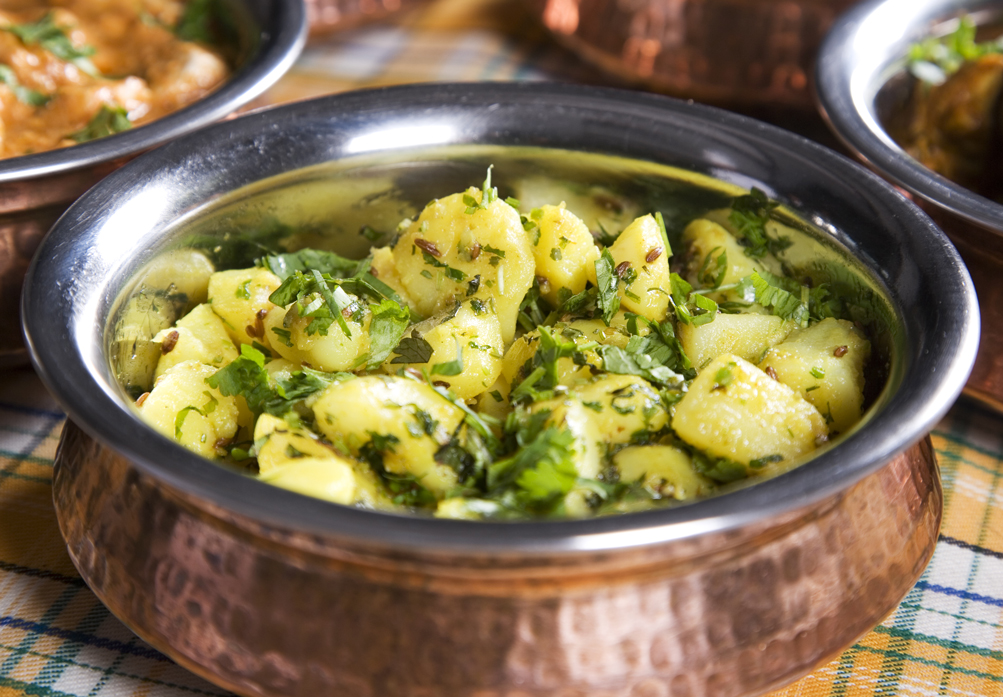 ---
Ingredients − Serves 4
6 medium Royal Blue potatoes
2 tbsp coconut oil
1 cup (tightly packed) mint leaves
2 green chillies (adjust to heat preferences)
1 tsp lemon juice
2 tbsp coconut oil
2 tsp cumin seeds
½ tsp turmeric powder
1½ tsp coriander powder
2 tsp toasted sesame seeds. Lightly crushed in a mortar and pestle.
Salt to taste
$18.90 – $113.40View / Buy Now
---
Method
Cook the potatoes in salted boiling water till just done. Drain, peel when cool and chop into small quarters then keep aside.
To prepare this minty green sauce grind together Latasha's Kitchen Green Coriander Sauce, fresh mint, green chillies and oil to a fine paste.
Heat coconut oil in a pan, add the cumin seeds and minty green sauce then mix to combine.
Sauté on low heat for 2 minutes, stirring often and then add turmeric, coriander powder and Latasha's Kitchen Garam Masala.
Mix well and continue to cook on low heat for a minute longer, stirring so as not to burn the spices.
Add the cooked potatoes, season with salt and toss well through the masala.
Add the lemon juice and mix well before removing from heat.
Garnish with toasted, lightly crushed sesame seeds.
---